Adventure At Every Corner!
The D1 camp is designed to bring out a campers' wacky and fun side through a sense of competition and exciting games! We love watching D1 campers as they come into their own while learning to work well with others.
Campers can expect to play games, be silly, discover skills, and be led by a group leader who cares about them while having conversations about life and faith.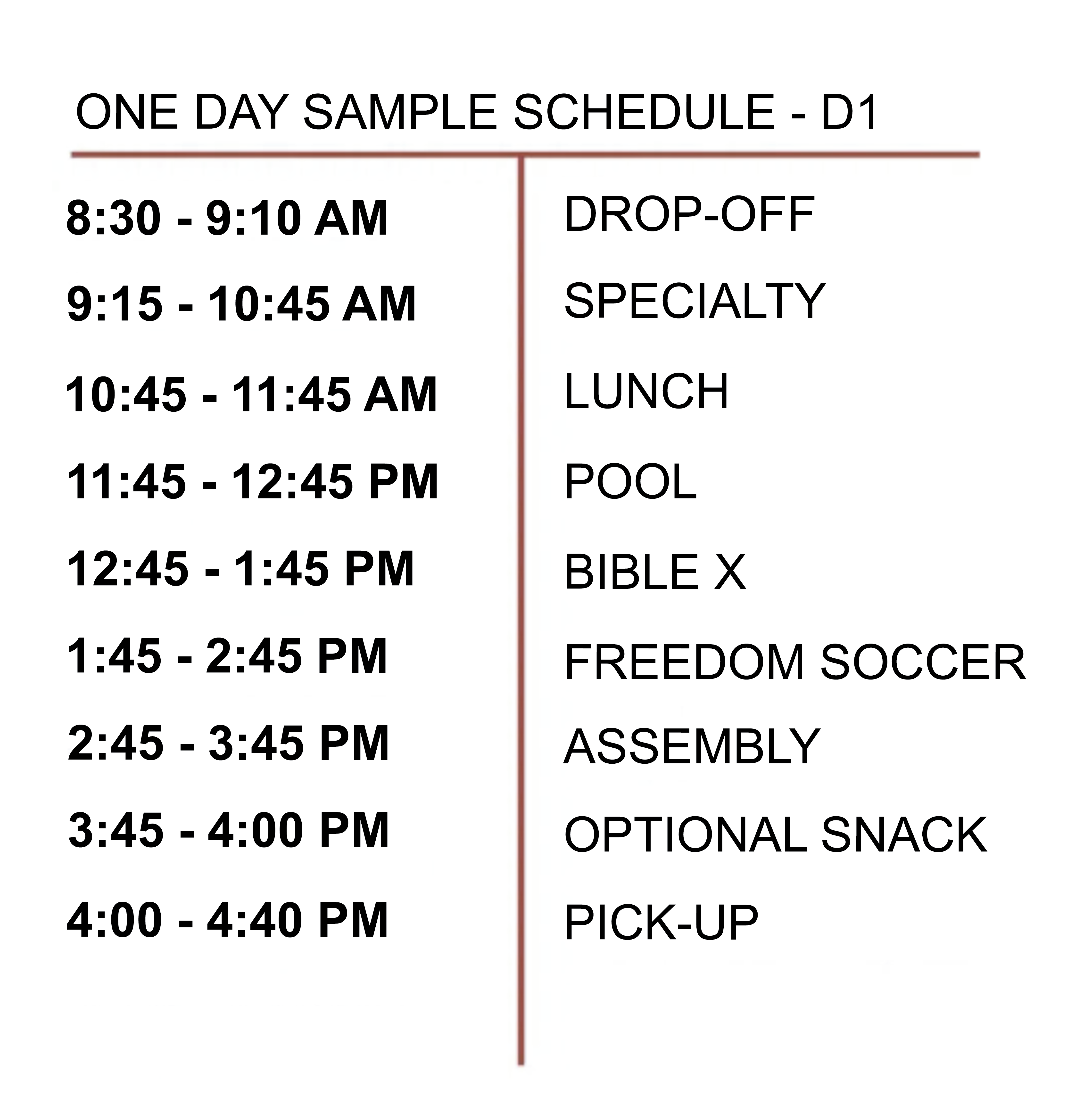 Every D1 camper is assigned a group leader for the week! That leader will be with the camper all day.

AGE: 1st – 2nd grade (grade just completed)
RATIO: 8 campers to 1 group leader
PRICE: $299/week with a non-refundable $25 registration fee ($249 for four day holiday weeks)
DATES
: 10 weeks to choose from beginning May 28th to August 2nd
Pick Your D1 Specialty Track
"CAA is the most exciting experience. I always know that my child is well taken care of and safe. INCREDIBLE support staff and facility!"
- Laurence T. (Camp Parent)
"Best summer camp in Atlanta! My kids ranging from 5-15 each love it equally."
- Jennifer S.
"My boys start the countdown until camp starts before the countdown until school ends!"
- Jennifer K.