SUMMIT is Camp All-American's overnight camp experience! Campers from 5th-8th grade will spend an adventure-filled week with seasoned Camp All-American leadership at a well-appointed, 900+ acre facility located in the beautiful mountains of Brevard, NC.
This camp is designed to be the Summit of your child's CAA experience!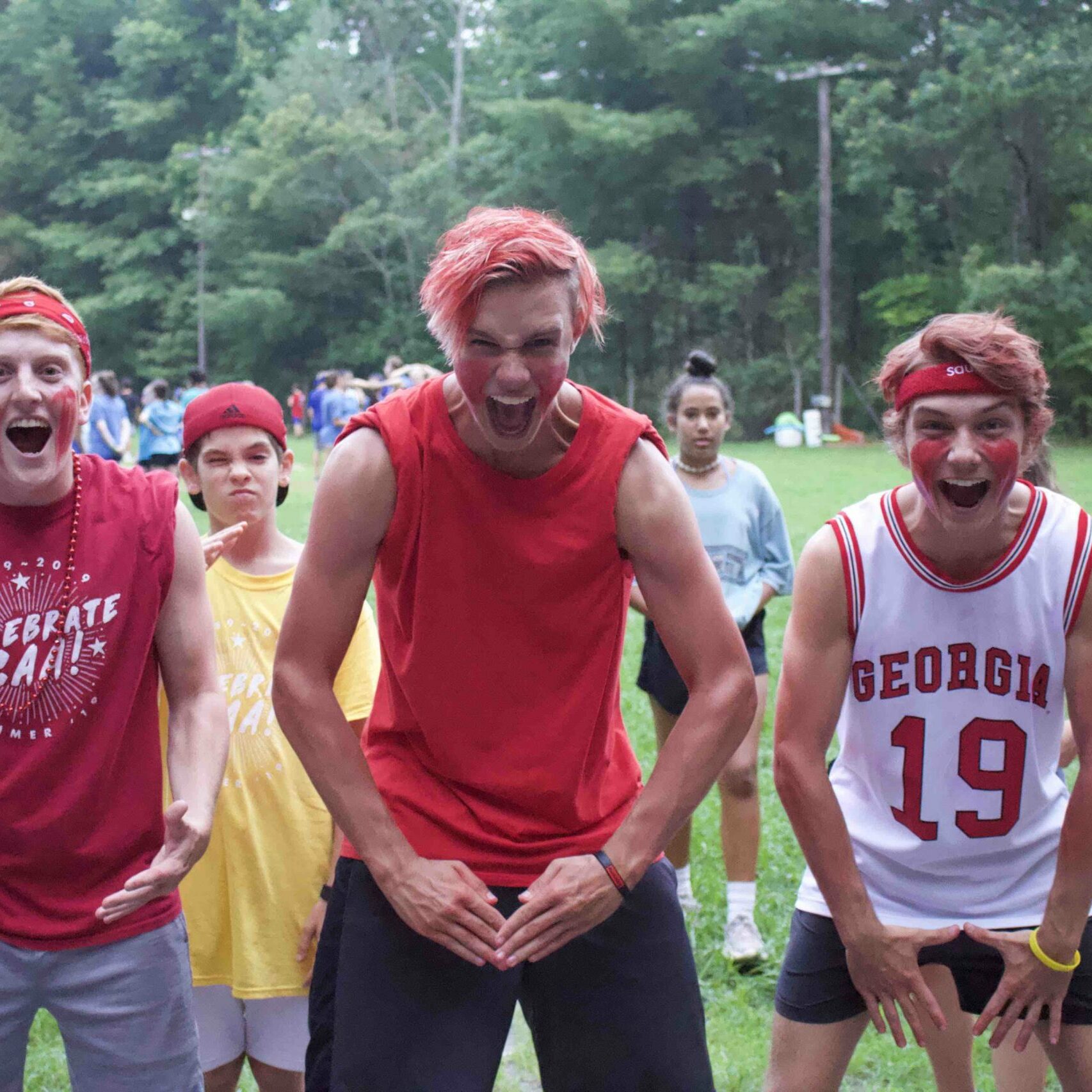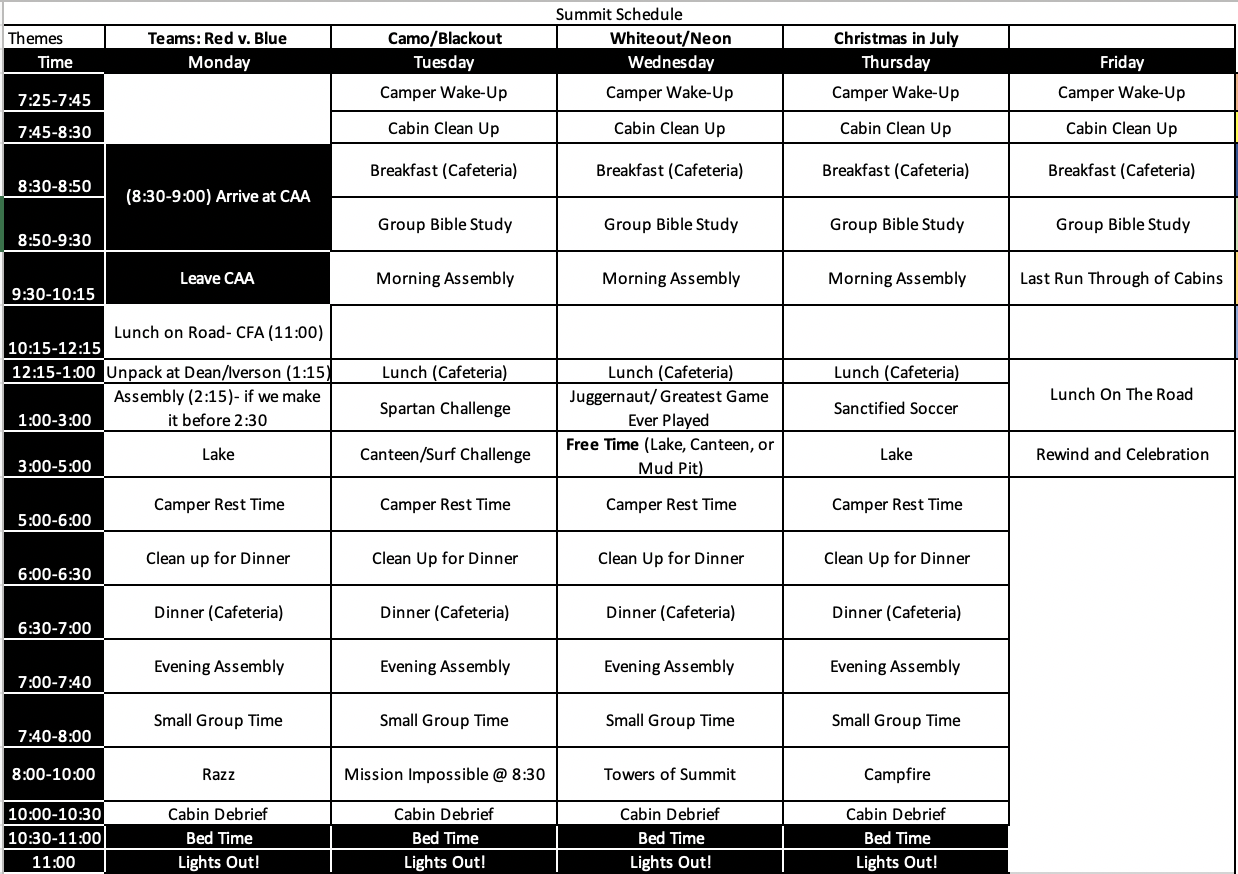 Summit campers are divided into groups of eight based on age and grade.
AGE: 5th – 8th grade (grade just completed)
DATES:
Week 1: June 1-5
Week 9: July 26-30
RATIO: 8 campers to 1 group leader
PRICE: $575 per week with a non-refundable $25 registration fee
TUITION INCLUDES: One t-shirt per camper, travel to Brevard, NC, all meals, accommodations, and a group photo each week.
Pick Your Summit Specialty
"When my daughter thinks back on her favorite summer memories when she's older, I am positive that her week at Summit will be among the first to come to mind."
- Camp Parent
"Charlotte came home just beaming. She particularly loved the spend-the-night camp and having time to have discussions with her group and talking about God and Jesus."
- Camp Parent
"The intentionality of everything was amazing. Communication was great and I loved that the kids could truly get away from day to day to enjoy each other in a lovely environment and get to be closer to God."
- Camp Parent