Imagine going on a mission trip every day from 9am-5pm with all your best friends...
Every day at camp, our goal is to show campers the never-ending, unconditional love of Christ.
As a CAA staff member, you have the opportunity to love on and impact hundreds of families in Metro Atlanta with the truth of the Gospel! This camp is considered the #1 outreach ministry of Perimeter Church.
It will be your job to create an extraordinary, exciting environment for campers as our full-time staff pours into each counselor to develop and deploy them for a lifetime of disciple-making.
We may not have endless salad and breadsticks, but when you're here, you're family.
When you are part of the summer staff team at Camp All-American, it's more than just a job - it's a family business.
Everyday, you have the opportunity to labor with your brothers and sisters and celebrate how the Lord is showing up in amazing ways!
See What Past Staff Have to Say About CAA
A Glimpse into What Could Be Your Day
Equipping Morning Meetings
Morning meetings are spent encouraging one another and diving deeper into your development. Some mornings we will have guest speakers and other mornings you will meet just with your camp group.
Fun, Energy-Filled Camp Days
Once campers arrive, it's game time. Each environment at CAA has been programmed to be fun and to have the Gospel woven into every moment. During the week, you will have the opportunity to impact children, parents, and peers every single day.
Intentional Community Nights
Once campers leave for the day, it's family time. Tuesday evenings are spent at Community, where we come together as a staff to worship and be refueled through the teaching of God's Word.
You will also meet with your Core Group, which will be your support system throughout the summer, to spend time in the Word, pray together, and grow deeper in relationship with one another.
Apply for New and Returning Positions
Counselors will lead campers through fun and exciting activities that weave the Gospel into the whole day. This group is what our camp families can't say enough good things about and are truly the ones that make CAA the place to be. Talk about Kingdom impact!
In addition to working at CAA base camp, you will travel to an overnight experience at a special outdoor facility in North Carolina away from distractions with opportunities for discipleship and relationship-building moments with our older campers.
We have 4 satellite camps called Outpost Camps: Dunwoody, Rehoboth, Wildwood, and Journey. You will travel to these satellite camps and lead campers through fun and exciting activities that weave the Gospel into the whole day.
Our campers love assembly time! Lead staff and campers into worship at assembly in a fun and energetic environment.
*Audition Required*
VIDEOGRAPHER/
PHOTOGRAPHER
Help us share what's going on at CAA with the whole world! As a part of this team, you will get to not only experience what happens at CAA, but you get to help us capture and share those really awesome moments!
*Experience Required*
Lifeguards help keep our staff and campers safe at our awesome pool environment, which is always on the favorites list for our campers!
*

We provide training and certification for every lifeguard.

Must be 16 years of age to apply.
Returning Staff Leadership Positions
Guest service staff get to be the first interaction that parents and campers have at CAA! You will help check-in and make sure campers are in the right place throughout the day.
As part of the Outdoor Adventure team, you will lead staff and campers through different low and high rope course elements that challenge and encourage the individual and team on the course!
As a Team Leader, you will be assigned to a group of counselors for the summer to support them throughout the day and be a helping hand for all activities. Team Leaders also have the awesome opportunity to lead CORE nights every Thursday with their core group.
As a CIT team leader, you get to be a part of our incredible high school program. This is a great opportunity to serve camp and work side-by-side with our high schoolers as they grow in their personal, spiritual, and leadership development.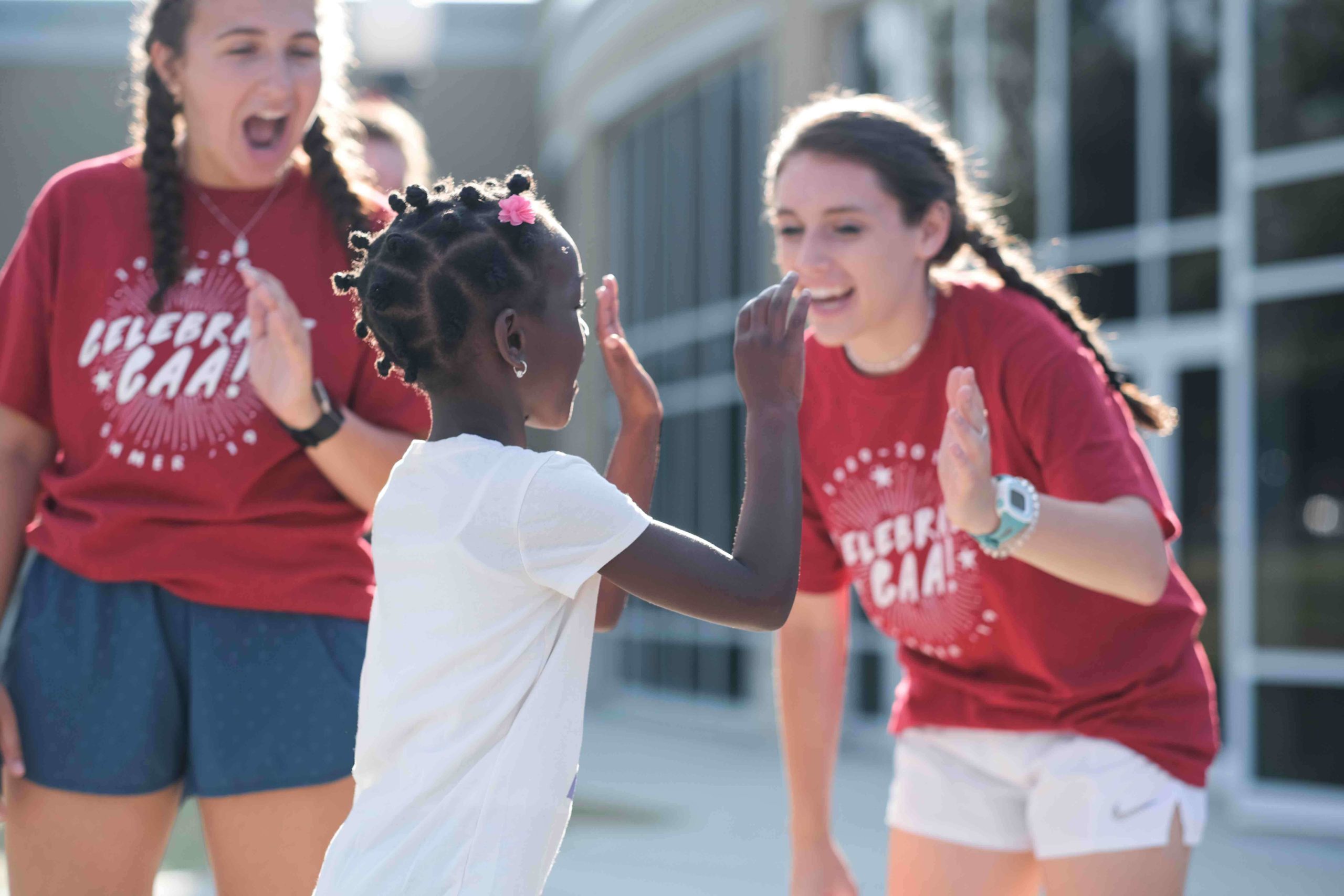 This is more than just a fun summer job.
Your personal, spiritual, and professional development is priority as we train and guide our staff in leadership roles.
When you spend a summer at CAA, you're putting your leadership talents on display before a ton of great employers! We've built relationships with dozens of local businesses and ministries who are looking to hire the best and brightest of our camp staff.
We utilize our staff-only time to train you in tools to help you better understand yourself and the people around you, as well as encourage and grow the gifts and strengths that you already have!